Pantai Therapy Centre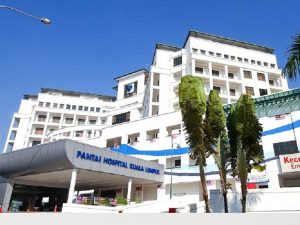 LCCH Therapy Centre @ Pantai KL
LCCH Therapy Centre @ Pantai Hospital (Kuala Lumpur) offers a premier therapy service in the heart of Kuala Lumpur.
All therapists are Practitioner graduates from the London College of Clinical Hypnosis Asia or specialist medical and healthcare professionals using clinical hypnosis to treat a wide range of conditions.
The center offers world-class clinical hypnotherapy services to individuals, to help them achieve self-empowerment, healing, personal growth and general well-being through personalized and integrated care.
Practice Hours
Therapy hours are between 10 am - 6 pm, Monday to Sunday.
Appointments can also be scheduled for late evening sessions or home visits.
Making An Appointment*
Telephone: +603 2280 0804
Email: This email address is being protected from spambots. You need JavaScript enabled to view it.
*Patients may also walk in directly at this Centre
More About LCCH Therapy Centre @ Pantai KL
Practitioners at this center are selected for their expertise and experience. The center is a perfect example of holistic healthcare, blending the mainstream medical approaches from the Pantai Hospital KL with the comforting care of clinical hypnosis.
Patients can expect the full range of clinical hypnotherapy services, including support for medical, psychological and behavioral problems.